Mrs. McKeon has been teaching ballet for nearly 30 years. She began her ballet training with Merrilee Smith at the Atlanta School of Ballet. At 17, she joined the Atlanta Ballet under the direction of Robert Barnett, a former soloist with New York City Ballet. Rising to the rank of soloist, Marthavan performed a number of roles including "Lilac Fairy" in "Sleeping Beauty", four little swans in "Swan Lake" and "Dew Drop" in Balanchine's "The Nutcracker". Marthavan continued her career with other prominent companies including the Pennsylvania Ballet, Joffrey Ballet, and the Nurnberg Staats Oper in Germany.
Marthavan taught in a number of summer programs including at the l'Academie Americaine de Danse á Paris (AADP) in France, and as Artistic Director of the Milton Academy Summer Dance Program. She taught at Boston Ballet School for 10 years until opening her own school, South Shore Ballet Theatre, which has since relocated to a state-of-the-art facility in Hingham, MA.
Marthavan is an ABT® Certified and Affiliate Teacher, who has successfully completed the ABT® Teacher Training Intensive in Primary through Level 5 of the ABT® National Training Curriculum. She holds a Bachelor of Arts degree in Business Management from Georgia State University. She also holds a University Certificate of Proficiency (Zertifikat Deutsch als Fremdsprache) in Business German from Friedrich Alexander Universitat in Erlangen, Germany.
Most recently, Mrs. McKeon was nominated to the Who's Who in Dance by CID-UNESCO (International Council on Dance) based in Paris.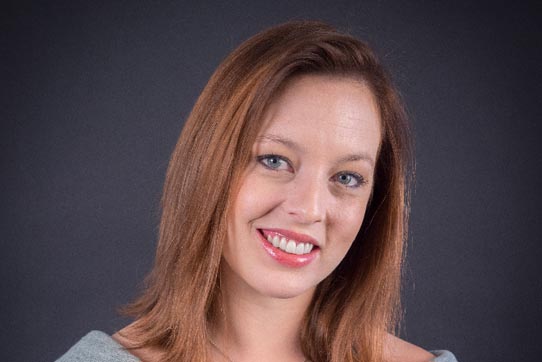 Head of Lower School, Ballet Mistress
Marisa began her training at Children's Dance Workshop with Nan Keating and later at Boston Ballet School in Norwell. As a full ballet scholarship student, Marisa received her Bachelor of Fine Arts degree from the University of Hartford (Hartt School) in Ballet Pedagogy. During her time there she taught ballet at the Hartt Community School (a division of the Hartt School at the University of Hartford) and followed a Cechetti based curriculum. She attended the Martha Graham School of Dance with a full scholarship. 
Some of her performance repertoire include roles in Giselle, Les Sylphides, Napoli, Martha Graham's Panorama, Paquita, The Nutcracker, and Balanchine's Valse Fantasie.  After college, in addition to teaching at SSBT, Marisa received a certification in children's yoga instruction.  In 2012 she completed her certification with ABT's National Training Curriculum for levels Primary through level 3. She has presented students for examination at SSBT and is currently an ABT Primary – Level 3 Affiliate teacher. Marisa has been with SSBT for 10 years as Head of the Young Dancers Program and in 2019, as the Head of the Lower School.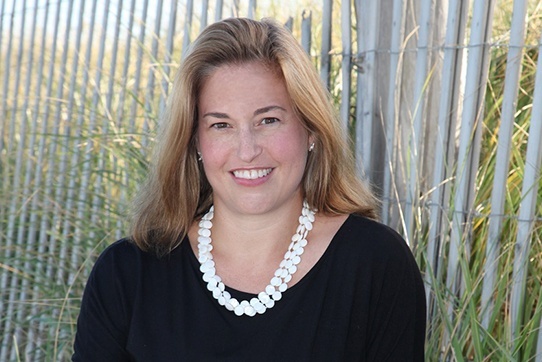 Alyssa Bennett Igo spent her career training with professional dancers from New York City Ballet, San Francisco Ballet, and American Ballet Theatre having grown up in the hometown of Kevin McKenzie.   Alyssa was accepted year-round into School of American Ballet and was awarded a scholarship to attend the Julliard School's dance program in NYC.  She spent 4 years delivering over 50 performances in 9 different ballets in childhood roles with New York City Ballet, under the direction and training of George Balanchine, Jerome Robbins, Jacques D'Amboise, David Richardson and Garielle Whittle.   
Alyssa additionally studied at the School of the Pennsylvania Ballet and went on to teach at the University of Vermont, Vermont Ballet Theater and others before joining South Shore Ballet Theatre as a member of SSBT's faculty in 2017.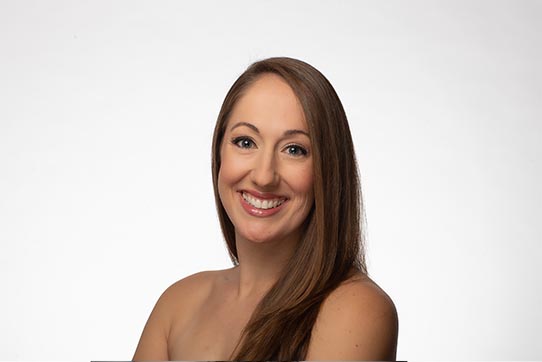 Ballet Faculty, Jazz and Modern
Lacey Sasso is the founder and Artistic Director of Sasso & Company, a Boston-based modern dance company. She attended Missouri State University where she earned a B.F.A in Dance Performance with a minor in Psychology. Lacey spent six seasons with Undertoe Dance Project (NYC) where she served not only as the Jazz Captain, but she was also the resident Jazz teaching artist and a featured choreographer. Lacey relocated to Boston where she was a member and featured choreographer for Six One Seven Dance Collective for four seasons. She served on the faculty at Boston University and Walker's Dance. Lacey spent two years living in the United Kingdom where she was on faculty with the Royal Academy of Dance, Montage Theatre Arts, and Kew Dance Arts. Since returning to Boston, Lacey has completed the Dance for PD® Introductory Dance Teacher Training Course and is NGCP® certified in the basic, beginner, and intermediate levels of Giordano technique. She is also certified in Progressing Ballet Technique®. Lacey is an independently licensed mental health counselor (LMHC) and holds a Master of Arts in Counseling Psychology and Expressive Arts Therapy from William James College. Lacey is in her fourth season with Project31. Lacey currently teaches on faculty at South Shore Ballet Theatre, Urbanity Dance, and Raquelle's Dance.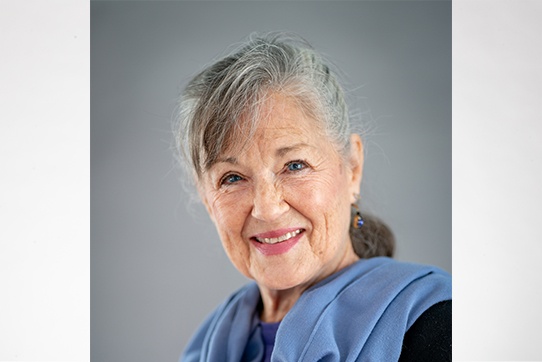 Donna Silva was born in New York.  Her initial training was under the direction of former dancer of Ballet Russe de Monte Carlo, Lila Crabtree.  Ms. Silva experienced extensive, diversified training with Margaret Craske, Alfredo Corvino, and Anthony Tudor at the Metropolitan Opera Ballet School; Valentina Pereyaslavec and Yurek Lazowski at American Ballet Theatre; and Robert Joffrey, Perry Brunson, Hector Zaraspe at the American Ballet Center/Joffrey Ballet.
Ms. Silva has danced throughout America and Europe with the Joffrey Ballet Company including a performance for President Johnson at The White House.  Following Joffrey Ballet, she served as principal artist (and taught) with First Chamber Dance Company of New York and Bern State Theater, Switzerland.  Boston Ballet invited Ms. Silva to appear in character roles in: Lady of Camellias (2004) and Cinderella (2005).  Her earlier performing experiences were with Manhattan Festival Ballet, Radio City Music Hall Ballet Company, and Carnegie Hall as a young dancer.  While in Europe (Bern State Theater) she appeared in West Side Story and On The Town.  She served on the Jury for the Prix D'Aarau Competition.
Ms. Silva's comprehensive and considerable teaching experiences in Switzerland include Zurich State Theatre Ballet (Ballet Mistress, under Uwe Scholtz).  She was also invited to teach with the Mark Morris Dance Group in Brussels, Belgium.
Dance Academy Silva was founded and directed by Ms. Silva in 1985.  Her teaching and choreographed pieces continued to be in evident through 2014 even though she returned to the USA in 1993.  Her legacy has continued to provide excellent teaching/training with First Chamber Dance Company of New York, Cornish College (Seattle), Portland Ballet Company/School (Maine), and Boston Ballet School under the direction of Bruce Marks, Anne Marie Holmes, and Mikko Nissinen (1994-2007).  During this time, she recruited dancers and taught for the Boston Ballet Summer Dance Programs, recruited dancers for the Dance Program of Boston Conservatory (1995-2005), and choreographed several works for students at both programs.  Ms. Silva has also been a guest teacher for Robert Joffrey's NY School Summer Program.  Following 22 years as Professor of Dance and four Most Outstanding Faculty awards, she retired from Boston Conservatory (1994-2016).
Currently, Ms. Silva is a certified Pilates instructor and part of the South Shore Ballet Theatre faculty.  Ms. Silva has highly contributed to the art of dance in America and Europe, continuing to be a driving force to this day.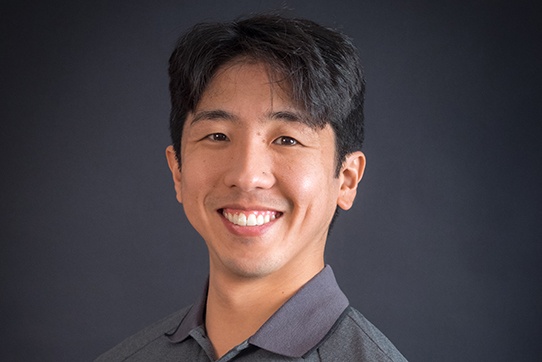 Ballet Faculty, Guest Artist
Originally from Japan, Harry received his formal training with Nowa Ballet School in Kanagawa, Japan, as well as with John Cranko School in Stuttgart, Germany. Harry believes strongly in teaching ballet from the fundamentals to ensure health and safety in the development of professional dancers. By participating in ballet, young dancers can learn life lessons including patience, respect, listening deeply, and finding one's own way to improve and express.
Harry performed professionally with National Company of Portugal, Colorado Ballet, Nashville Ballet, Atlanta Ballet, and Festival Ballet Providence. Harry often performs as a guest artist in Japan and the USA. He enjoys classical ballet and also contemporary choreographers, including working with George Balanchine, Wayne McGregor, Dwight Rhoden, Helen Pickett, and Mauro Bigonzetti.
His repertory includes the Nutcracker Prince and Cavalier from The Nutcracker, James from La Sylphide, Peter from Peter and the Wolf, and various roles in Swan Lake, Midsummer Night's Dream, Who Cares?, Kazimir's Colours, Dracula, Four Seasons, Moments of Dis, Rush, Eden/Eden, and Prayer of Touch.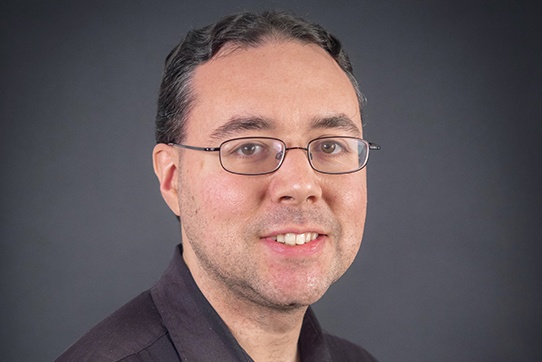 Robert Giambo graduated from Woonsocket High School in Woonsocket, RI.  He then went on to study music at Rhode Island College.  In 2006 he received his Bachelor's degree in Music Performance.  Since then Robert has received many musical opportunities accompanying many talented musicians and dancers.